The interval playlist is only used in Clocks. These playlists allows you to insert songs, jingles and ads between songs at a specific interval.
Random Interval

A random Interval will select x amount of songs from the Interval playlist at random and insert them.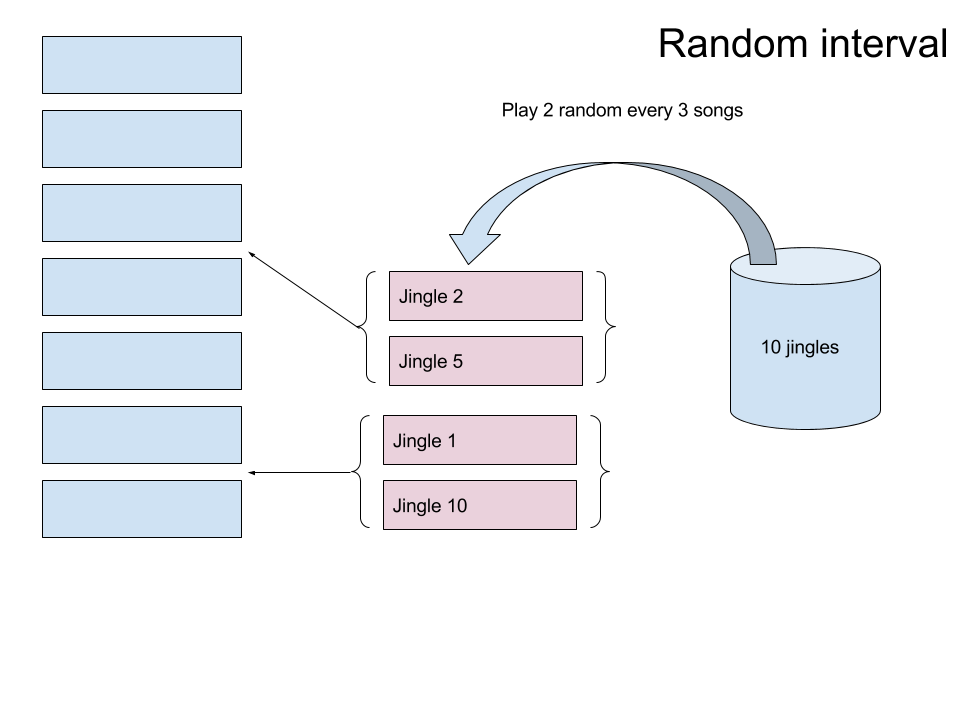 Ordered Interval

An ordered Interval will respect the order the songs are placed in the playlist and will place them between the songs in this order.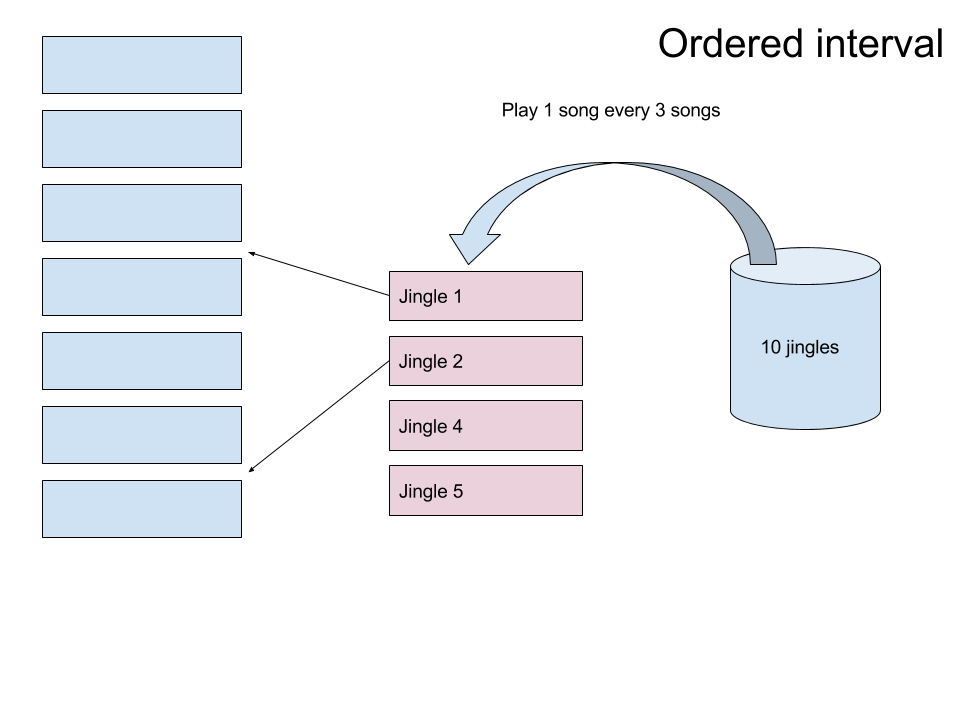 All Interval

This type will always insert all songs in the order given. For example, this is nice for blocks of ads that have to start with a jingle and other ads in a certain order.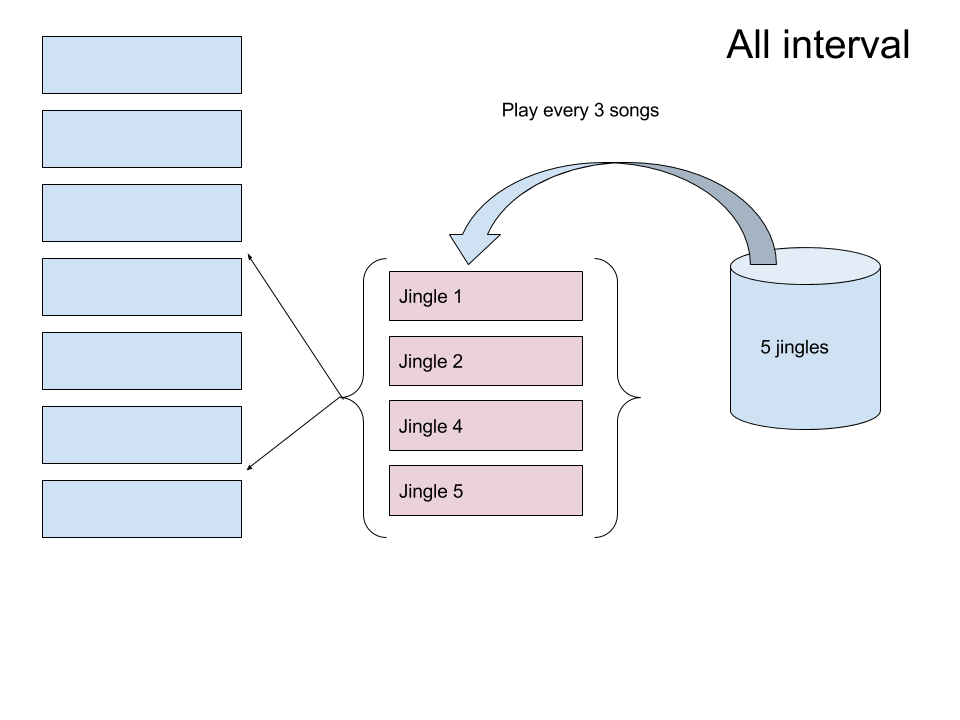 Editing Intervals

Editing of Intervals can be done under the Intervals section of Continuous.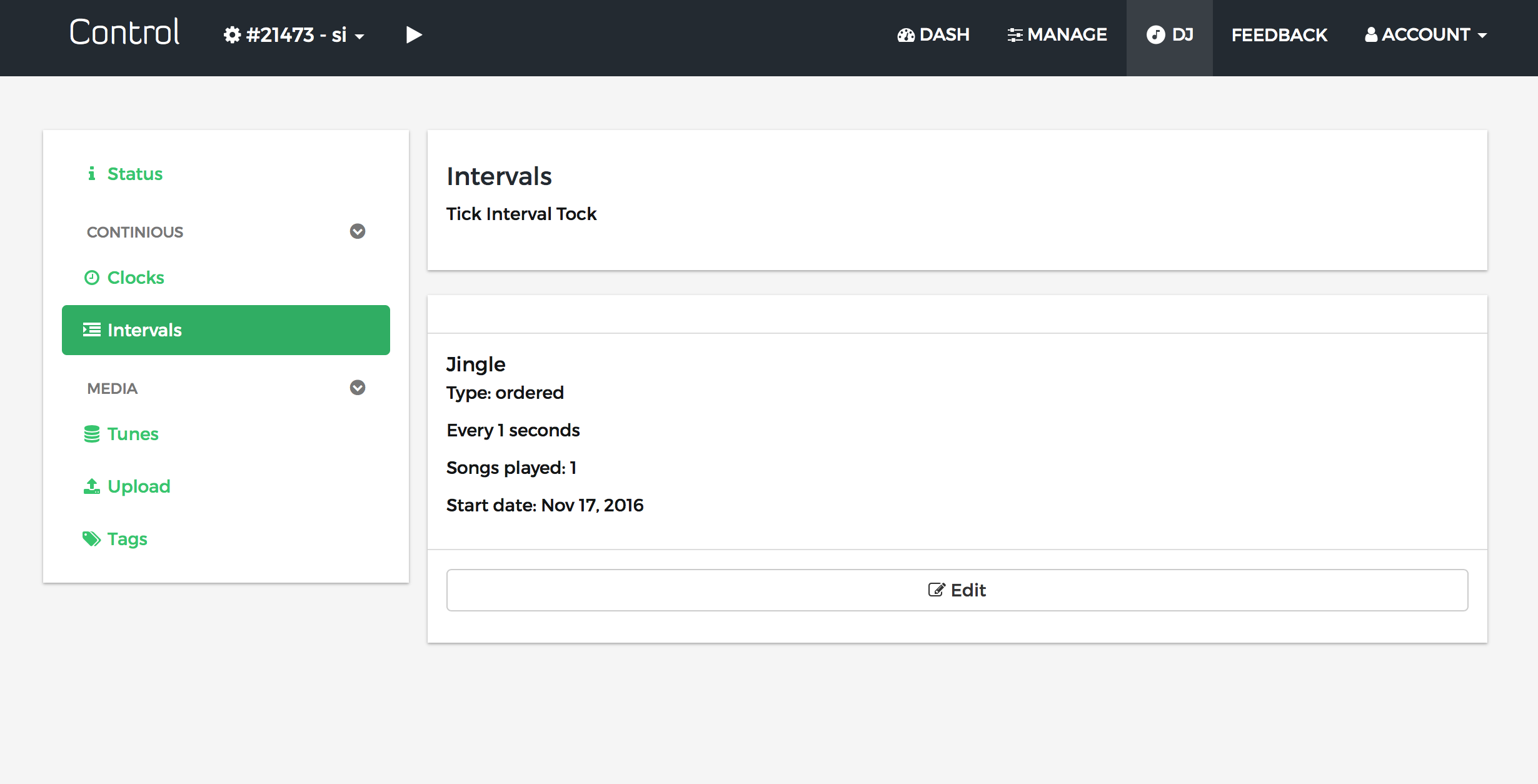 You can enter edit mode by pressing edit, this presents you with the options for all present Intervals and a button to select the songs belonging to the Interval.